This is step to unlock bootloder you xiaomi phone, you can applied to all xiaomi phone
Note (For official Unlock Bootloader :
For xiaomi version 7 and below (note 7, note 6, redmi 7, redmi 6, etc) , you can directly unlock your phone without waiting for 7 days
For xiaomi version 8 and above (note8, note 9, redmi 8, redmi 9a, etc), you have to wait 7 days to unlock your phone
You need Unlock Bootloader to :
flash stock rom from fastboot
flash custom recovery
root phone
flash custom ROM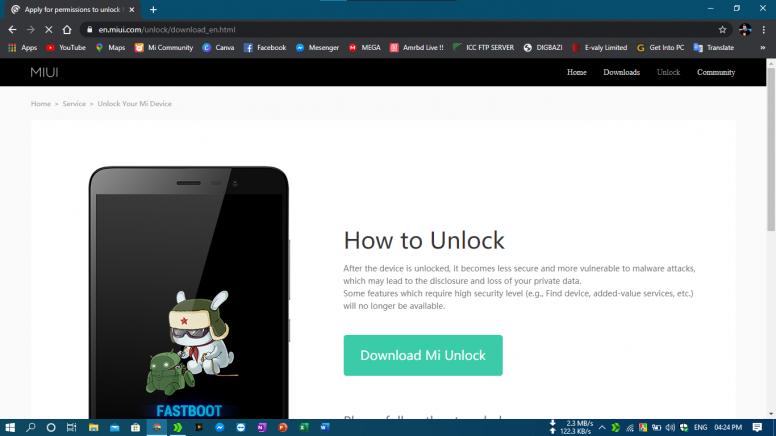 02. Go to Settings – Additional Settings – Developer Options – then enable "USB debugging" and "OEM unlocking".Click on the name because sometimes the pointer can't enable the option properly. You can also skip these steps. Because it's not necessary.
03. Now go to Settings – Additional Settings – Developer Options – Mi Unlock Status.
Now connect your device with the internet by using mobile data and click "Add account and device".
You must be needed to log in your Mi account with your device. After successfully added the Mi account with your device, you can see a success message.
If you see other's messages like error or failed then log out your Mi account from your device. Then go to the developer option and then Mi unlock status. Now click
 "
Add account and device
"
. Your device will ask for login. Now login to your Mi account. I hope it will work.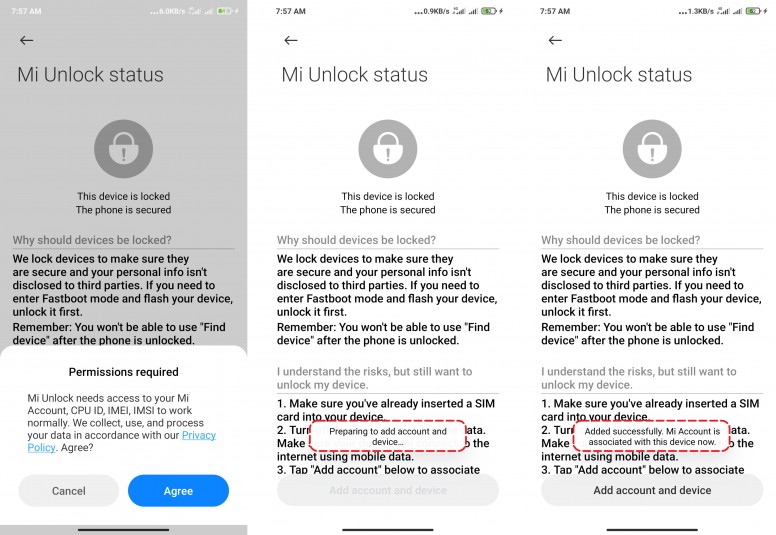 Now turn off your device power and go to Fastboot mode by pressing Power and Volume Down (-) at the same time.
Then connect your device with Windows Computer by using a USB cable.
You need 5-10 seconds for it.
If you try to go Fastboot mode but your mobile doesn't go to Fastboot mode then just power off your mobile, then hold press Volume – button and connect the data cable with your mobile and computer.
05. Now open "miflash_unlock.exe" and select "Agree".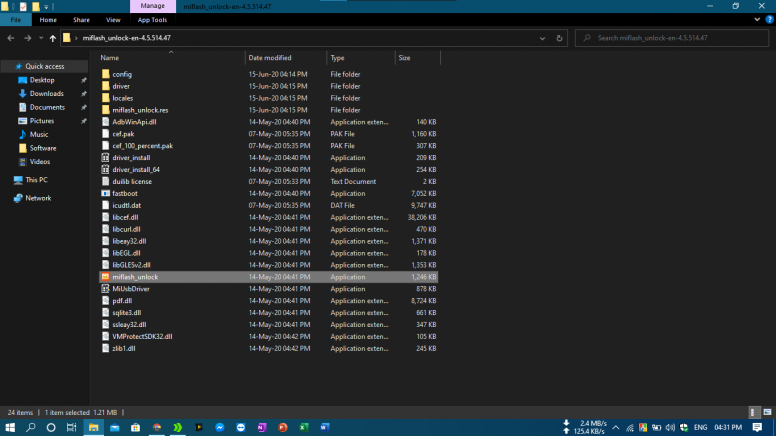 06. Sign in your Mi Account (which was connected with your phone).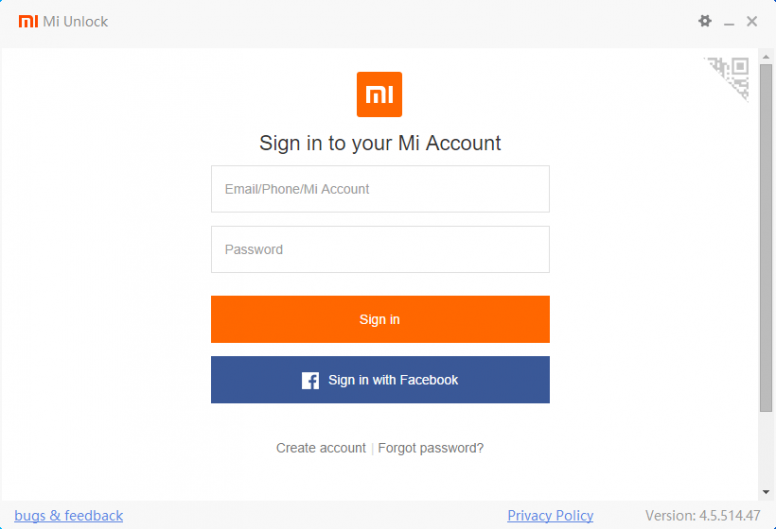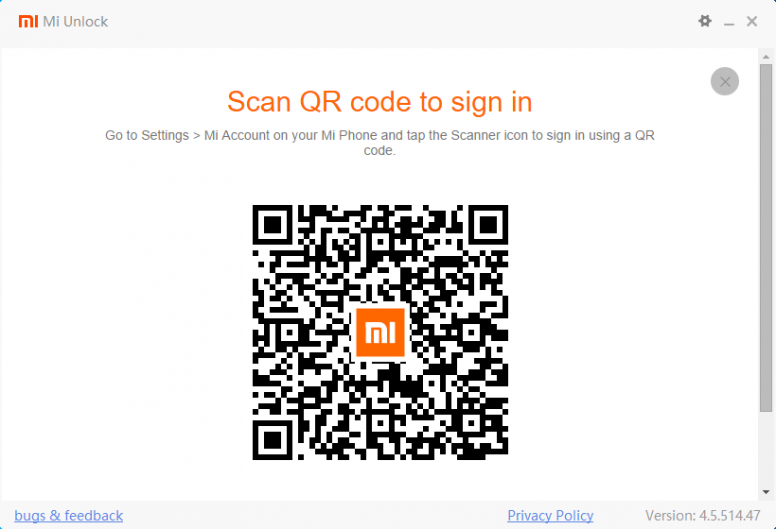 07. If your unlocking tool showing "Phone connected" then your device is successfully connected with your computer. Now press "Unlock". Or if your device showing "Not connected to the phone" then install Mi USB driver. You can find this driver on "miflash_unlock-en-xx.xx.xx" folder. Tutorial: Here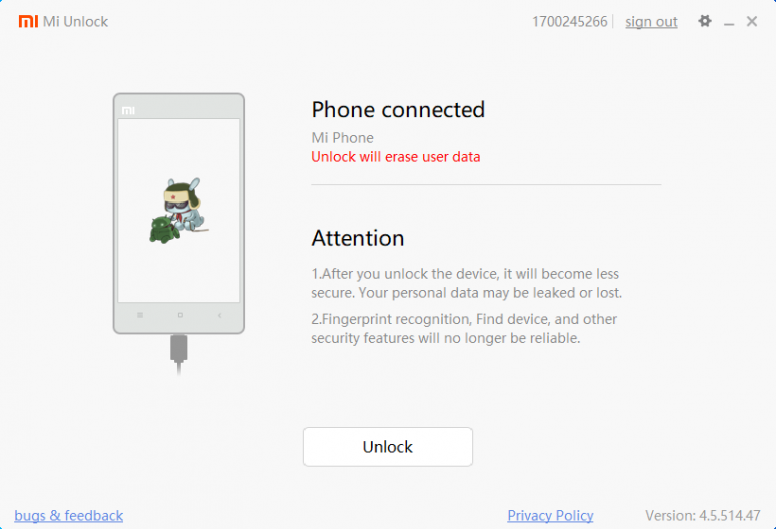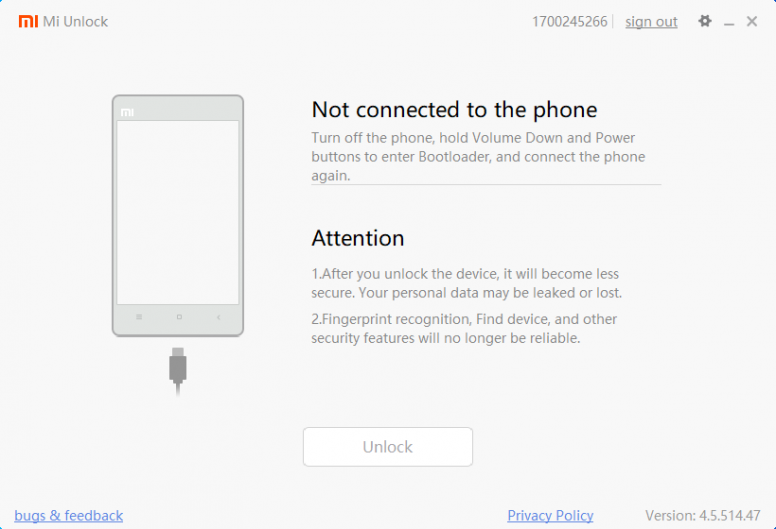 08. Now click "Unlock anyway".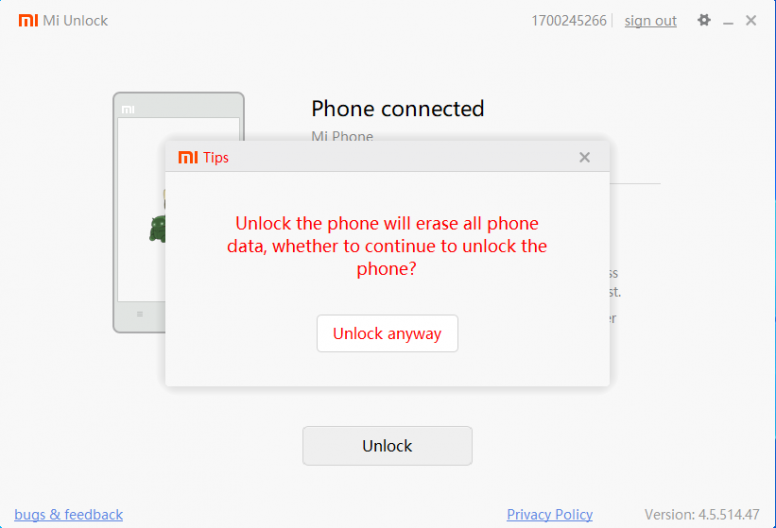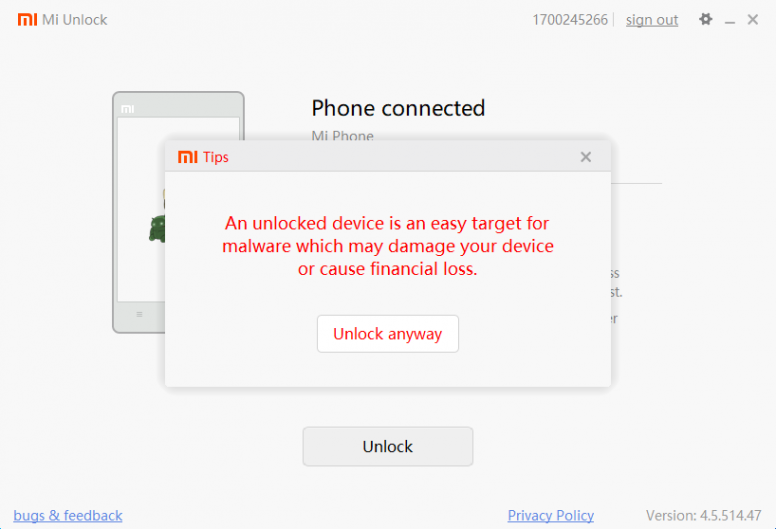 If your unlock tool showing you this message "Please unlock 720/360/168/72 hours later". Then wait for the necessary time then try to unlock. Don't worry.

After spending the necessary time then again try to unlock your device. After successfully unlocked, your device will be rebooted automatically.