This is the stable one, not the latest.
source from XDA
Seperti yang kita lihat di screenshot tersebut, Camera2 API Probe app akan menampilkan lists "Hardware Support Level" baik untuk kamera depan dan belakang diwakili dengan ID 0 dan 1 respectively. Informasi tentang Camera2 API capabilitas yang didukung Android smartphone kita.
LEGACY: Android phones tersebut mendukung hanya Camera1 API. tidak Camera2 API.
LIMITED: Mendukung beberapa fitur Camera2 API.
FULL: Pada Smartphone Android berikut ini (seperti Poco F1) telah mendung semua fitur Camera2 API.
LEVEL_3:  Perangkan dengan level ini mendukung YUV reprocessing dan RAW image capture.
Enable Cam2 api (Root)
adb shell
su
setprop persist.camera.HAL3.enabled 1
setprop persist.vendor.camera.HAL3.enabled 1
setprop persist.camera.stats.test 5
setprop persist.vendor.camera.stats.test 5
setprop persist.camera.eis.enable 1
exit
Howto save config gcam
/GCam/Configs/ folder (eg: /GCam/Configs/config-name. xml)
/ConfigsSettings7/
It's very easy:
Create the folder for the GCam version you're using.
Move the .xml file into this folder.
⚠️ Android 11 and above: You may have to allow GCam to "allow management of all files" inside the app permissions → files and media.
Open GCam.
Double click the dark area around the shutter button.
Select the config (.xml file) and "restore" (sometimes you have to do it twice).
Video guide: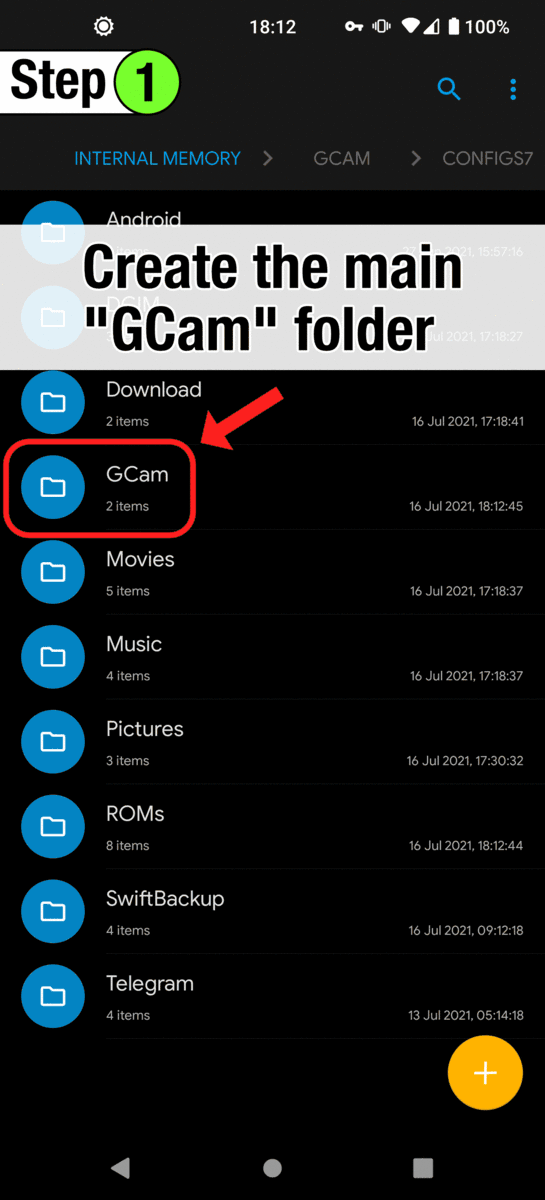 (This gif is also available on YouTube or as a .mp4 file.)
| hone | Google Camera Port |
| --- | --- |
| Xiaomi Mi 9 | |
| | |
| Xiaomi Mi A1 | |
| Xiaomi Mi A2 | |
| | |
| | |
| | |
| | |
| Xiaomi Mi 8 Lite | |
| | |
| | |
| Xiaomi Mi Mix | |
| | |
| | |
| | |
| | |
| | |
| | |
| | |
| | |
| | |
| Xiaomi Redmi Note 2 | |
| Xiaomi Redmi Note 7/Note 7 Pro | |
| Xiaomi Redmi K20 Pro | |
| Xiaomi Mi Max 3 | |
| Xiaomi Mi Mix 3 | |
| Xiaomi Redmi Note 8 Pro | |